50% off sale continues through 9/15!
I hope you had lots of fun last week participating in the GingerScraps Birthday Party! The storewide sale ended last night, but my personal store sale continues through September 15th—including today's new releases! Keep scrolling to see my new release, Freshly Cut Florals.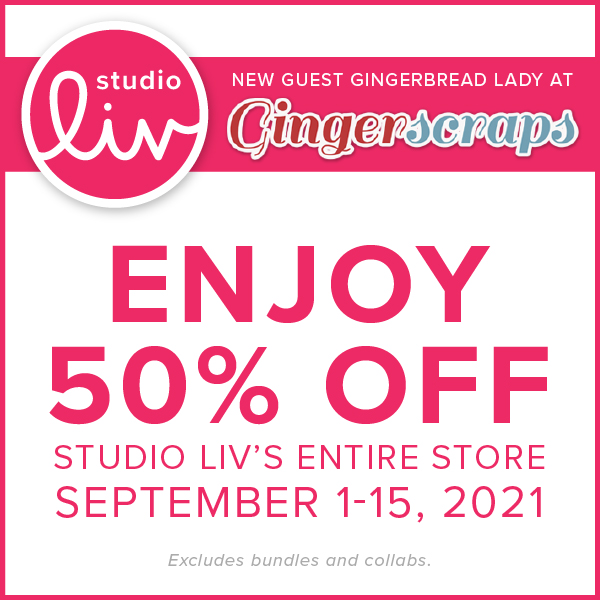 New Release: Freshly Cut Florals
50% off Bundle | Sept. 10-15
Freshly Cut Florals Bundle includes 4 12×12″ templates and 4 cut files for use on digital and hybrid scrapbook projects.
Digitally cut floral patterns back each template included in Freshly Cut Florals Templates. Fill with your choice of solid and patterned papers to create a unique digital die cut effect.
Introduce Freshly Cut Florals Cut Files to to your hybrid projects for interesting layered backgrounds.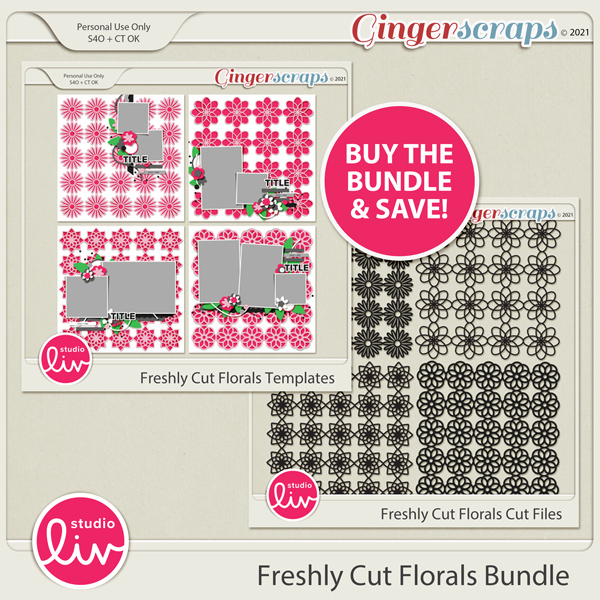 50% Off Templates + Cut Files | Sept. 10-15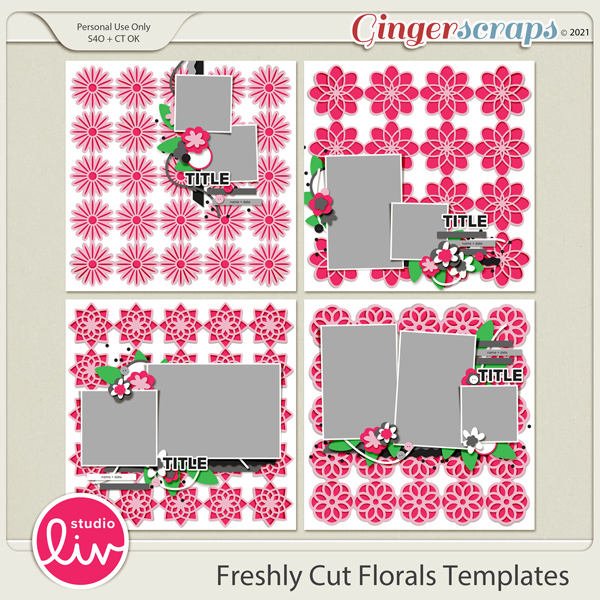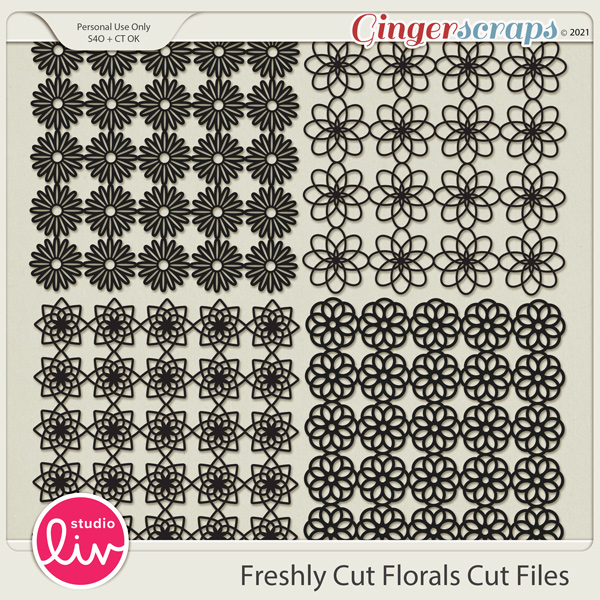 Cut files are available in both of my stores:
Creative Inspiration
Courtesy of the Studio Liv Creative Team and GingerScraps GingerBread Girls!