NEW + 25-50% Off
Warm and Cozy
Warm and Cozy is a warm-toned celebration of all things fall/autumn. Warm and Cozy Collection includes 99 elements, 34 papers, 40 pocket cards (10 original designs), 1 alphabet, 3 printable sheets, and 144 stickers for use on digital and hybrid scrapbook projects.
The Warm and Cozy Collection is 50% for one week only! If you'd prefer to purchase separately, those are 25% off this week as well.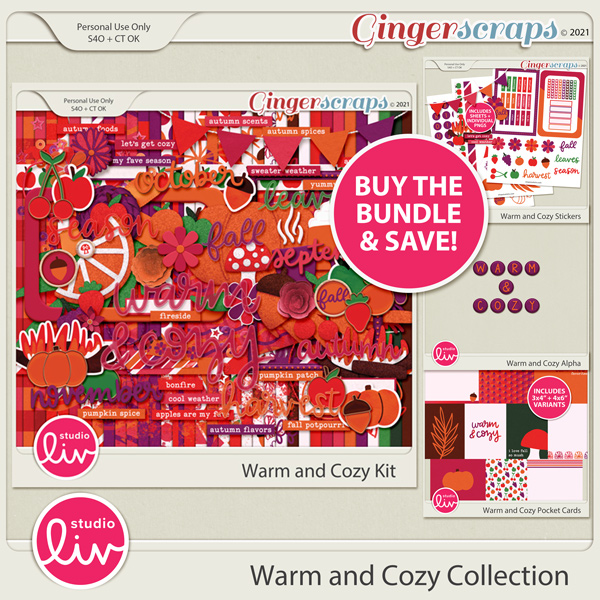 Inspiration
$1 October Bake Sale | 10/15-20
October's Old Moon Alpha, Pocket Cards, and Stickers
If you missed these packs during the DSD sale, you can catch them for an even better deal during the October Bake Sale! Don't miss out this time around.