Hello and welcome to Studio Liv, I'm Olivia! I hope you're having a fantastic start to your September. Let's get things rolling with the September DSP and keep reading for a sweet discount on my guest store at GingerScraps and see my September Buffet contribution!
DigiScrap Parade
Thanks for participating in the September 2021 DigiScrap Parade! If you're following the Parade route from start to finish, you should have arrived here from Ponytails Designs and your next stop will be Gone Digital Design. If you get lost along the way, simply head back to the main DigiScrap Parade site to view the master list and get back on track.
I hope you love this month's DSP! I had so much fun participating with the other lovely designers. Don't forget to follow the train to collect all pieces of Back At It.
---
GingerScraps Guest Spot
50% Off Sale!
I'm super excited to share that my guest store at GingerScraps opened today, Sept. 1st. I'm offering 50% off all products (excluding bundles and collabs) through Sept. 15th! Make sure to stop by my GingerScraps store to catch this deal while it lasts.
Today's releases at GingerScraps:
Get prepared to scrapbook all the college memories with The College Experience Collection by Studio Liv. Includes 1 alpha pack, 97 elements, 52 papers, 11 pocket cards, 40 word art designs (20 unique), and 210 word strips for use on digital and hybrid scrapbook projects.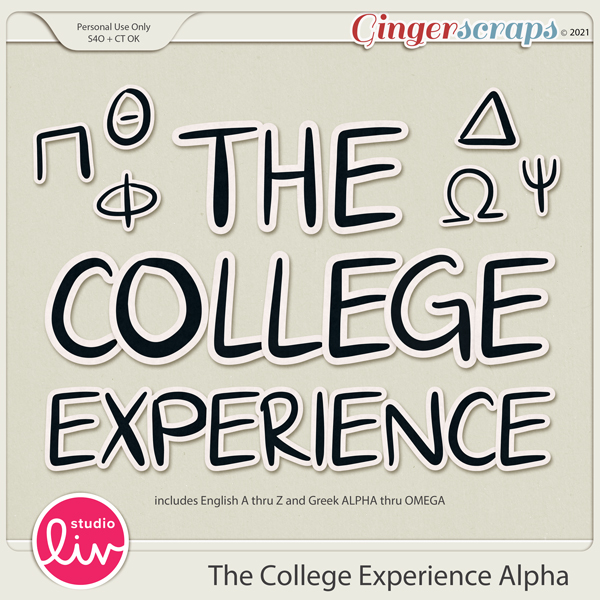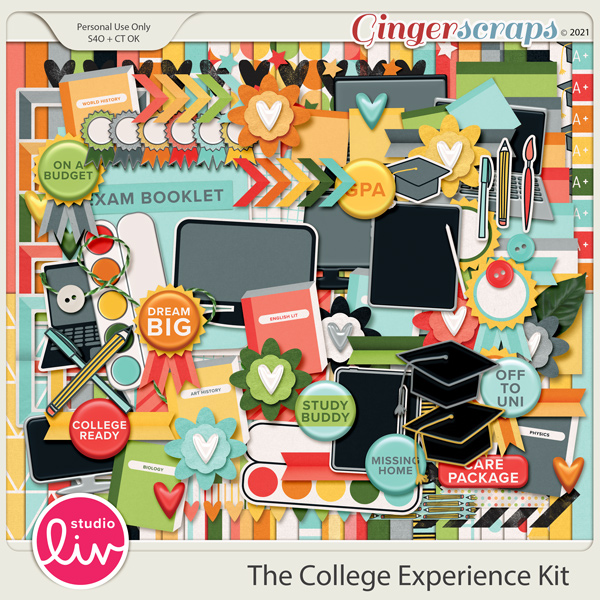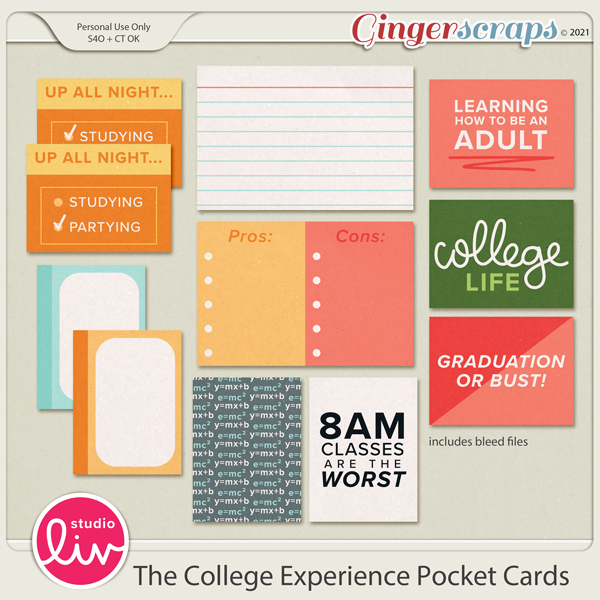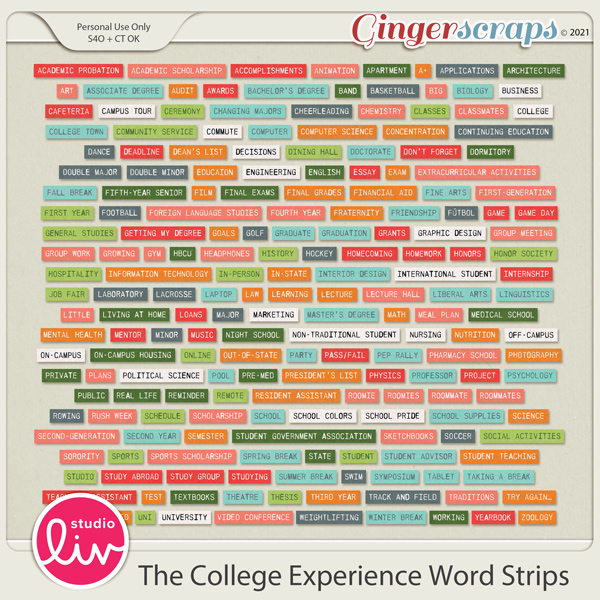 Another freebie!
This paper pack matches The College Experience Collection and is a great addition to your scrapbook stash.
Creative Inspiration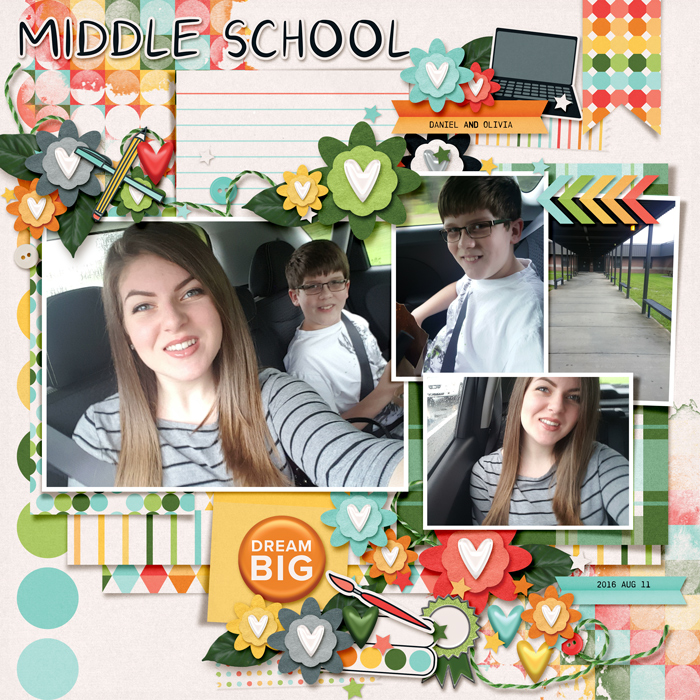 Template Challenge at GingerScraps
Come scrap along with one of this month's template challenges at GingerScraps! You get this FREE template by Studio Liv to use.
Coming soon…